Click image to enlarge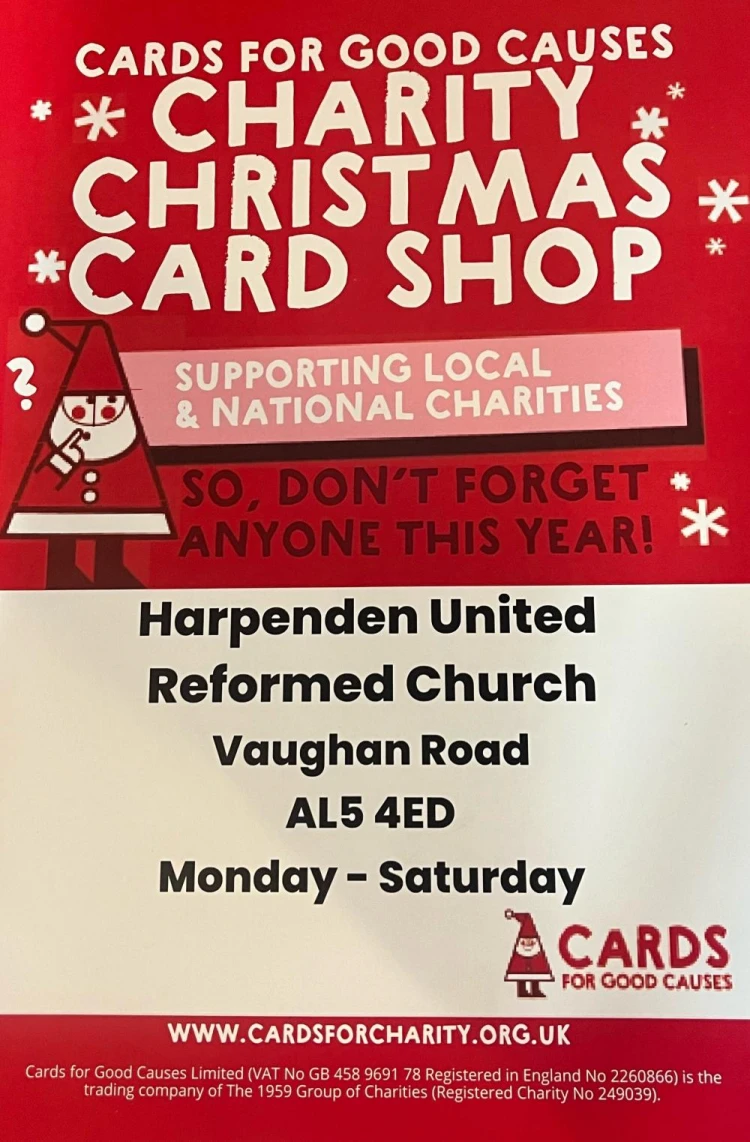 United Reform Church
Mon 23rd October 20232023-10-23 - Fri 15th December 2023 2023-12-15
Mon - Fri: 10am -4pm; Sat:10am - 3pm; Closed Sun
If you like to buy charity cards for Christmas, we have a great selection at the United Reformed Church in Vaughan Road supporting a wide range of really worthy causes. The annual pop-up shop has returned, staffed with the generous help of local volunteers.

Cards for Good Causes can be found at the back of the Church from Monday to Saturday each week, until December 15th. Customers can access the Church through the main entrance to buy cards, gift wrap and much more.

With the help of supporters, Cards For Good Causes festive shops aim to raise money this Christmas season in aid of over 70 local and national charities including Diabetes UK, RNLI, British Heart Foundation, Alzheimers UK, Epilepsy UK, MS Society along with many more local charities.
United Reform Church

,

Vaughan Rd

,

Harpenden

,

AL5 4ED

Find out more: www.facebook.com