Wanting to try something a bit different, we ventured to Redbournbury Watermill, which is a couple of miles north of St Albans towards the village of Redbourn. Open only at the weekends (Saturday 9am-1pm and Sundays 2:30pm-5pm), it is a working mill that produces stoneground organic flour which the on-site bakery uses to make and sell gorgeous fresh bread, cakes and biscuits.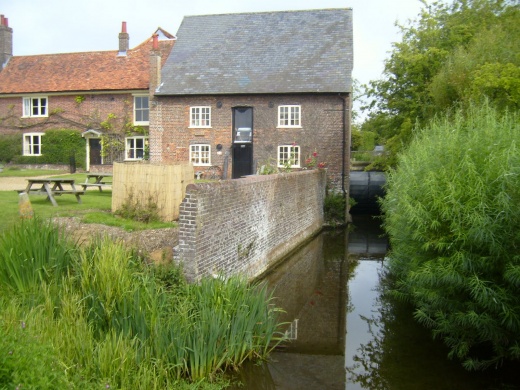 We went on a Sunday and managed to get some discounted bread (and gingerbread men, yum). As the river flow is slow, they also have a large Crossley Engine in a shed next door which powers the mill in lieu of the water. It was working when we were there and the kids were transfixed! Tours of the mill museum are free, it has 4 floors of information and exhibits. The ladders are quite steep for little kids (we carried ours) but great fun once you're up there.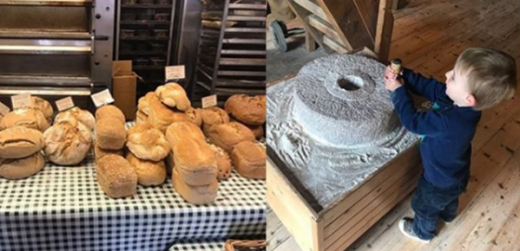 But best of all for me were the little lakes (created by the river Ver) right next to the mill, which serve as (albeit pebbly) beaches and are perfect for kids to wade in, catch mini-beasts and skim stones. Who needs to drive 3hrs to the coast when we've got this idyllic place 10minutes up the road? There are loads of walks around there too (including beautiful ones along the river) so well worth adding to the list of places to go over the summer.
Parking is free, there's a large overflow carpark to the left of the Mill.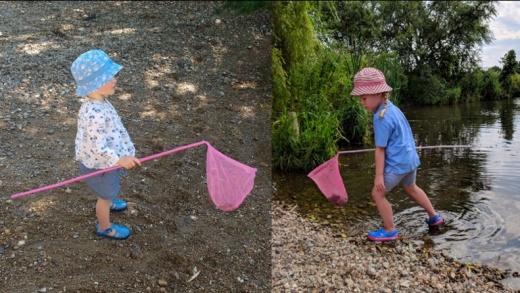 Satnav: Redbournbury Watermill & Bakery, Redbournbury Lane, St Albans AL3 6RS
Website: www.redbournburymill.co.uk
Mum's guide to St Albans has not been paid or rewarded in any way to write this review, all opinions are my own. Please check the website before you travel.