Willows Farm has always been a favourite of mine. I have been a member for 5 years and am still not bored of it. One can easily spend the entire day here because there is so much to do (softplay, animal petting, bouncy castles, sheep racing, tractor rides, Peter Rabbit musical shows, fairground rides etc) but the best thing is that they change the activities up so often that there's almost always something new to do each time you visit.
This time, we went during half term to check out the new Spring Special which included a new 'Find and Seek' game. For those who have been before, it was literally exactly the same as the Easter Egg Hunt Challenge: kids get a basket, run around finding plastic tokens which are exchanged for chocolate mini-eggs, or in this case, a Willows Farm badge. I thought it was a pretty average activity but the kids absolutely LOVED it (which of course, is the whole point).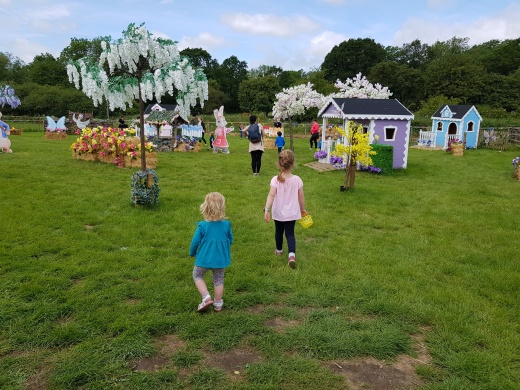 The new 'Find and Seek' game
The whole place is themed with Peter Rabbit themed, and age-range wise it is probably best suited to 1-6 year olds: there's not a huge amount to do for kids age 7+, although they might enjoy it as a one-off. Parking is free and super-easy (just be sure to get there in good time for the 10am start to avoid having to park too far away from the entrance).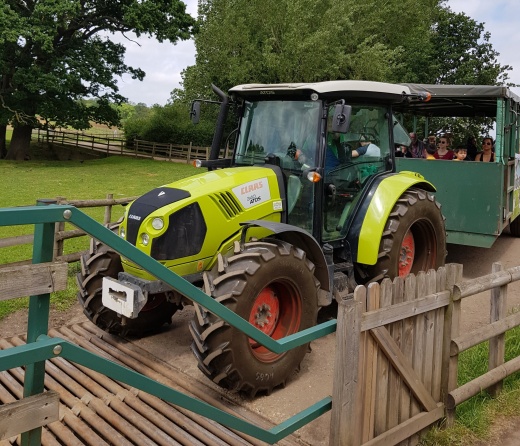 Tristin the Tractor (& his pumping tunes)
The staff are absolutely amazing, taking time to chat to everyone they see as they crack on with their jobs, and hats off to the staff who have to dance in the rabbit costumes on a sweltering day.
Price-wise the place is not cheap by any stretch of the imagination BUT under two's are free and it's significantly less if you book online in advance. Plus, there is so much to do there (and hardly any queues) so in that respect, it's great value.
Satnav: Coursers Road, AL4 0PF
Website: www.willowsactivityfarm.com
Mum's guide to St Albans has not been paid or rewarded in any way to write this review, all opinions are my own. Please check the website before you travel.