So you've done the hardest bit (you think) – you've come through the rough and smooth of pregnancy, delivered at least one baby, then you discover that no matter what people told you before babies arrived, nothing will prepare you for the reality. And then you learn that no sooner have you got used to one phase, something new crops up and that's what parenting will involve for many years to come – it will always keep you guessing!
One other thing that you're never quite ready for either, is that on the most exhausting of days, in all likelihood you'll still need to decide what everyone's eating, shop for food, cook it and remember to eat yourself too. And then your little weaners become strong willed and might change their minds from one meal to the next which of your meals, made with love, they will deign to eat. Maybe if you've got more than one child, they will tag team so that while one loves mashed potato and won't eat any other form, the other will want the exact opposite. Sigh.
This is something that most Mums I know will compare notes on – feeding a family with young children a well-balanced diet is quite a challenge! And what if somebody in the family has allergies or food intolerances? What if you're low on energy, feel bloated all the time or know that something you eat doesn't agree with you? Feeding everyone one meal that suits everyone becomes a whole lot more challenging. I know, because I have experienced food intolerances and I have very typical children who know that all the healthy food I offer them is good for them, but they still have their own minds.
This is where nutritional therapy comes in handy. Whether you're concerned about setting your children up with healthy habits for life, or you feel you've got a good grasp on that already, but you just don't feel great most of the time. Mums often put themselves last. Often, they will look after everyone else first which is all fine until the balance tips and they lose their resilience to stress or start falling ill with every bug that comes their way.
So Why Choose Nutritional Therapy?
Nutritional therapy is based on the philosophy that our bodies know how to stay healthy naturally, if we give them the right environment and nutrients in which to thrive. We can use this knowledge to support health and prevent illness, rather than only reacting when illness strikes. As a complementary therapy, it can be used alongside conventional medicine. So, whether you have a condition that is under medical supervision or just want to stay healthy, nutritional therapy will support you.
People choose nutritional therapy for so many different reasons, but here are a few of them:
Therapists look at your health holistically, meaning that they look at how all your different body systems work and are connected, and look for underlying causes of symptoms.
Rather than putting clients on regimented and strict diets, therapists work collaboratively with you. With their support you make small, manageable and sustainable changes gradually to encourage long term healthy habits.
Most therapists provide recipes, meal suggestions, and give easy to implement ideas to make changes that fit in with busy family life.
Nutritional therapists can refer their clients for investigations with their GP, advise on private tests, order the tests and interpret the results.
While an appointment with your GP is limited to a few minutes, you will spend a great deal more time with your nutritional therapist. During this time, they can give you a comprehensive health assessment and really delve into what might be underlying ill health.
Nutritional therapists accept their clients as unique and complex individuals, and meet them with compassion, non-judgement and care.
What Does Nutritional Therapy Involve?
An initial consultation with your nutritional therapist will often follow a preliminary phone consultation. You will be asked to complete a food diary for a few days and answer questions about your medical history, life experiences, lifestyle, eating habits, likes and dislikes. Clients are often surprised at how thorough this is! You can ask your therapist as many questions as you like, and they will support you between consultations.
Following the first consultation, you will receive a nutritional plan. This may include recommended supplements if appropriate, sometimes a referral letter for your GP and often lifestyle suggestions. Your therapist is also likely to know many other health practitioners and may advise you if there are any other therapies you might wish to explore.
Over the course of a few weeks, you will be able to gradually put into practice some of the recommendations made by your nutritional therapist. This is your programme and it is up to you how you go about it – there is no right or wrong. When you return you can feed back what worked for you and what might not have worked so well. Often, clients are motivated by how much better they feel after implementing one or two simple steps.
Follow up appointments give you and your therapist the chance to review, tweak and make further improvements, so you can continue edging towards better health. The ultimate goal is to equip you with all the knowledge you need to eat in tune with your body's needs and those of your family.
How Do You Know Which Nutritional Therapist to Work With?
Look for a Registered Nutritional Therapist or a Registered Nutritionist with at least a diploma or degree in nutritional therapy, nutrition, nutrition science or similar. Most therapists will be registered with either BANT, CNHC or ANP. You can find qualified and accredited therapists at these sites: https://bant.org.uk/ https://www.cnhcregister.org.uk/https://theanp.co.uk/
Any More Questions?
Feel free to get in touch and ask!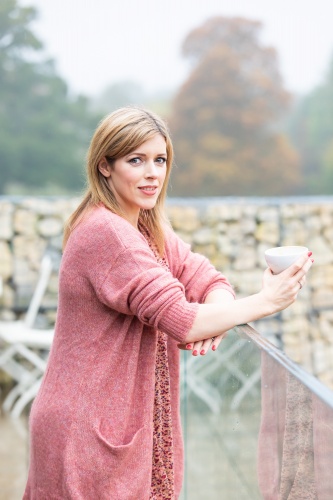 Victoria Bell is a Registered Nutritional Therapist with clinics in St Albans, Watford and Croxley Green. For more information, visit www.victoriabellnutrition.co.uk or follow her on Facebook and Instagram @victoriabellnutrition. You can contact her at [email protected] 07873 121616.