Filter this category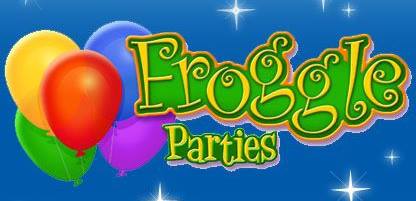 Premium Listing
Age: 0 - 13
Virtual/remote options available
As seen on CBBC!

High energy & non stop fun!

Froggle Parties provides the very best in children's party entertainment and offers a huge range of kids parties that will have the kids captivated from start to finish. Whether you're looking for an all-round children's entertainer or magician, to a kids themed party, clown or disco, science party, or bubble party, we have something for everyone!

Froggle Parties are jam packed with variety and fun activities that your kids will absolutely love! Make it a kids party they won't forget!

Free invites with every party!!! Plus access to our free Froggle app to make and send invites from your phone, as well as manage your guest list and who has RSVP'd.

www.froggleparties.com



0208 617 9070

Based in London
IN HARPENDEN
Your Be a Star Recording Party will include: • 2 Hours in our professional recording studio • Sing, record and mix up to three of your favourite tracks • A CD to take home for your future memories • Maximum of 8 people • Food. Price: £200 More information contact: [email protected] Tel: 01582 716229

www.stgeorges.herts.sch.uk



01582 716229

St George's School, Sun Lane, Harpenden, AL5 4TD

Aldwickbury Park Golf Club is the perfect setting for a range of different events, including Children's Birthday Parties, PTA Balls, Anniversary Lunches and Parties. Come and join us at our Kids Golf Camp during the school holidays. Why not visit us at Christmas for our Tea with Santa or our family friendly New Years Eve Party! We look forward to hearing from you...

www.aldwickburyparkgolfclub.co.uk



01582 760112

Aldwickbury Park Golf Club, Piggottshill Lane, Harpenden, AL5 1AB

Virtual/remote options available
Bella Parties are very excited and enthusiastic to get in touch with you to bring a ray of sunshine to our little children around the country whilst we start isolating in some very uncertain times. Recently I've had endless calls from my clients devastated that their children cannot have a party. Being a parent myself I know how upsetting it is not to let down your children. Therefore, Bella Parties have came up with an amazing idea that will keep our kids full of smiles and enthusiasm while many families are having to self-isolate. We have set up a fun service called "VIRTUAL PARTIES:". Some fantastic members of our team who are professional actors and actresses, fully attired as a fantasy Princess, Superhero or more. They will join you for your very own virtual party with all their friends in their very own home. As you can imagine as this crises worsens and all leisure becomes limited; playgrounds, parties, restaurants, gatherings.... parents around the country are going to be desperate to find new ideas to keep their children happy and amused. I hope my team at Bella Parties can keep the fun still thriving.

www.bellaparties.co.uk



07789833676

Based in Harpenden
Virtual/remote options available
Bella Parties is a children's party company with a difference. We offer professional, reliable, fun and friendly children's entertainers, party planners and luxury party extras. We have entertained at thousands of private, celebrity and corporate parties over more than 15 years. With handmade costumes, excellent entertainment and party props your party will have the wow factor from start to finish.

www.bellaparties.co.uk



07789833676

Based in Harpenden
Claire's Glitter Tattoos can add glimmer and shimmer to any occasion. A large selection of stencils and colours available - for both boys and girls. If glitter isn't your thing why not just have an Inkatoo?! All products used are of cosmetic grade and the glue is latex free. Mini DIY kits available as party bag alternatives.

www.facebook.com



07711 832233 / 07711 832233

Based in Harpenden
A professional actress with years of experience teaching kids dance,I provide fun, active parties for any age, perfectly tailored to your child's requests! A Zumba party includes fun 'copy me' routines and active games,or I can choreograph a dance to a favourite pop or musical theatre song, teach the kids, help with the party tea, then show parents at the end in a fabulous performance!So much fun!
Based in Harpenden
Virtual/remote options available
OFFERING SOCIALLY-DISTANCED OUTDOOR PARTIES. Children's Disco & Games Parties with a variety of themed options Parties include Experienced Entertainer Set Up With Glitter Cover Speaker/Laptop/Microphone Party Dances Games Disco Lights Limbo Sweets, Stickers & Prizes Bubbles.

www.discokidsparties.co.uk



07590643990

Based in Harpenden
We can cater and host events for you and your families. If you want to include a theme to your event, your party hosts will be in character throughout, as they delight your guests with games, storytelling, singing, dancing and acting.

For the sporty, a mini Olympics party is a fantastic sporting extravaganza.

If you child is a little explorer, den making, commando challenges... Read more

www.fizzbug.co.uk



07973358703

Based in Harpenden
Fancy doing something creative for your birthday party, why not try pottery painting! At a venue or your home, we can bring everything to you and tidy up afterwards. Prices start at £14pp (min of 6) and include a personalised plate for the birthday person. If you have a theme we can work with you to find the right piece for your party. For more info contact Michelle on 079558 324520.

www.glazetime.co.uk



07958 324520

Based in Harpenden
When contacting any of the businesses listed here please mention Mum's guide to Harpenden.
If you would like to have a listing or a banner advert have a look at our different options.
If you find any links or email addresses that no longer work please contact us and let us know.