Wayside Dental Practice are now a recycling centre for the dental items shown below.
They say: "All of the items collected are recycled by Terracycle. Not only does this avoid yet more landfill, but we also get points for our recycling which are redeemed into financial donations to our chosen charity, Dentaid."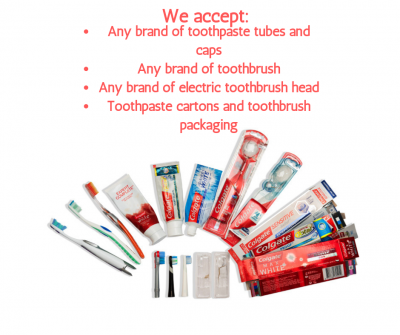 If you need any more information about this scheme please contact Wayside directly.