IN HARPENDEN
Artisans is an Outstanding Montessori Kindergarten - in Harpenden, Hertfordshire - for pre-school and nursery-age children from 2 years old to 5 years old. We are professionals in the craft of caring for, and developing, vibrant children who feel confident in their own identity, who look at the world as an opportunity for rich discovery through trying, growing and exploring.

www.artisans.uk.com



07795 510130

Crabtree Fields Scout Hq, Waldegrave Park, Harpenden, AL5 5SF

We are open from 7.30am to 6pm each Monday to Friday, apart from a Christmas closure, Bank Holidays and five staff training days a year, and offer full day care for children aged 0-5years. This includes 30 hour funding and free early education for twos and threes. For Batford Nursery School pupils, we offer flexible wraparound care during term time and/or holiday clubs.

www.batfordnursery.herts.sch.uk



01582 713872

Holcroft Road, Harpenden, AL5 5BQ

We are a friendly, welcoming private pre-school on East Common, managed and staffed by an experienced, committed and compassionate team of early years' professionals. Ours is a happy and safe environment where the emphasis is on having fun and learning through play. We adhere to the Early Years Foundation Stage (EYFS) which informs our daily routines. Please contact us to arrange a visit.

www.buzbymae.co.uk



07526 789730

St John's Church Hall, St John's Road, Harpenden, AL5 1DJ

Fingertips Preschool and forest school is an Ofsted Outstanding setting. We are a sessional setting and offer 9am-3 pm so you can choose your sessions in any way that suits your family and your lifestyle. You can choose a 9am-12noon in the indoor setting (2-5 year olds) on Monday, Tuesday Wednesday or Friday. When your child is 3 years old you they can access our forest school sessions. This means that you can have a 9am-3pm day with a morning in the setting and afternoon in the forest. Alternatively you can have an all day forest school session. We accept 2 year old and 3 year old 15 hour funding and a limited number of 30 hour funded places.

www.fingertipspreschool.co.uk



01582 764391 / 07711 200082

All Saints Church Hall, 129 Station Road, Harpenden, AL5 4UU

Combining the winning elements of our Preschool and Forest School sessions into longer day sessions at our BRAND NEW Woodland Nursery. Launching April 2020, session times are 8am - 4pm with the possibility to extend to 5pm. Days can be combined with sessions from our Preschool and Forest School sessions to suit your requirements.

www.fingertipspreschool.co.uk



01582 764391 / 07711 200082

Manland School Wildlife Area, 50 Sauncey Avenue, Harpenden, AL5 4QL

Harpenden Day Nursery is a private run Nursery run by the chain Asquith Nurseries. The Nursery is ideally located within the town centre and close to Harpenden train station. We are open 7am-7pm, for 51 weeks of the year. We can take children from 3months-5years old with us and have 5 different cosy home from home rooms within the Nursery, as well as a large adventure garden to explore the outdoors.

www.brighthorizons.co.uk



01625 417 687

15 Vaughan Road, Harpenden, AL5 4EL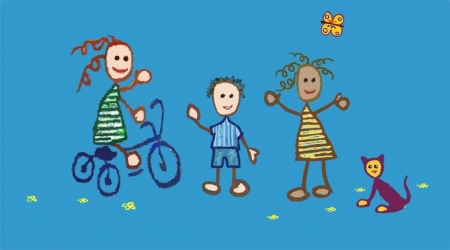 Highfield Preschool is an independent day school for children aged 2 years 6 months to rising 5 year olds. We provide excellent, affordable quality childcare with Christian values. Caring, loving, mature and fully qualified teachers provide a happy and stimulating environment. We offer Physical Education, music, cooking and wood walk activities at no extra charge. We have received an Outstanding Ofsted report in January 2020, and provide government funding for 2, 3 and 4 year olds. We are open Mondays to Fridays from 9am -3pm, term time only.

www.highfieldpreschool.co.uk



01582 320566

The Kinsbourne Common Nursery and Pre-School is Ofsted registered for children between two and five years of age. We are situated in the North of Harpenden, adjacent to beautiful common land and conveniently located with ample parking facilities. There is access to both indoor and outdoor provision on a daily basis.

www.kinsbournecommonnursery.com



07956463128 / 01582767916

St Mary's Church Hall, 453 Luton Road, Harpenden, AL5 3QE

Lynmore House Nursery in Harpenden welcomes children from 18 months to 5 years old. They are looked after in a safe, secure, stimulating, happy and homely environment, which is considered most important for children who are not yet of school age and may be leaving their parents for the first time.

www.threelittlebirdsnurseries.co.uk



01582 764172

34 Sun Lane, Harpenden, AL5 4HA

At Noah's Ark Pre-School and Nursery, our mission is to provide a warm and nurturing environment where children feel safe and secure. Our unique setting offers various activities that are specifically designed to encourage each and every child's growth. Through co-operative play and creative activities, children reach their social, emotional and physical milestones naturally and with ease.

www.noahsarkharpenden.co.uk



07984 554536

When contacting any of the businesses listed here please mention that you found them via Mum's guide to Harpenden.
If you would like to list your local business/organisation here for free please complete our listing form.
If you find any links or email addresses that no longer work, or details which are incorrect please contact us and let us know.