Last year Evie Keough moved to Harpenden and became a mum for the first time. That's quite a lot to do in one year but she decided to also set up her own business to help other parents connect more with their children. We thought we'd get in touch with this wonderful lady and ask her how it all came about and what Boromi does…
So, Evie, you've had a busy year! How did Boromi start?
Yes, it's definitely been a whirlwind 12 months! I first had the idea for Boromi a few years ago now, early on in my career as a primary school teacher. At the time, I had a number of parents who would often ask what they should be doing at home to support their child's development, so I created some 'activity wallets' that had a selection of resources and guidance for parents inside. These were then stapled to my classroom door so that families could borrow, take home and enjoy together. Very quickly, I realised that these wallets were in high demand. Interestingly, not only from those parents who'd asked for them but also from families who I had previously found it a lot harder to engage… And that was the beginning of Boromi!
Fast forward a few years and I was lucky enough to win the Teach First Innovation Award for this idea, which is a national competition for little ideas with big potential to help tackle educational inequality. With their support, I was able to step out of the classroom to develop, pilot and launch Boromi last September. We're still within our first year but have grown from 3 to 49 classes – reaching over 1000 families – and have exciting plans for the year ahead!
What is Boromi? (Pronounced "Borrow-Me"!)
In a nutshell, Boromi works a little bit like a lending library. Working directly with primary schools and nurseries, we package up a range of "Boromi Boxes" that are then delivered to a school or nursery at the beginning of term. Each box is carefully designed to provide just the right amount of ideas, resources and tips. Over the term, these boxes are free for families to borrow for a few days, take home and explore together. Finally, at the end of each term, the boxes are exchanged - keeping the learning adventures inside fresh and engaging!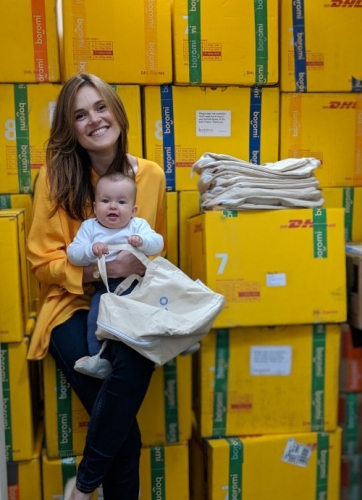 Who can use Boromi?
Boromi is for families with children aged 3-5 years. At the moment, we work exclusively through schools and nurseries and so the best way to be able to borrow from us would be to introduce us to your child's teacher! However, it's always fantastic to hear from anyone who'd like to get involved, find out more or simply just likes what we do.
What's next for you and Boromi?
Over the 12 months we have some exciting plans to grow to new areas and increase our capacity for school spaces. We're looking to (almost) double our numbers and work with 50 schools from September. In addition to this, there are also lots of plans in the pipeline for us to develop our product, launch some exciting projects and also move to new premises!
Over the next few years, I hope Boromi will be a nationwide service, available to any community or family in need of our support!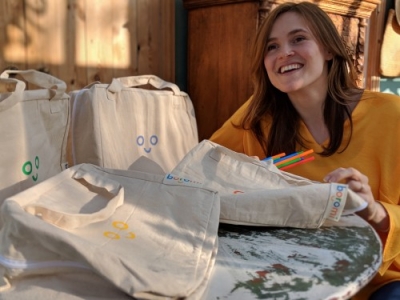 To get in touch with Evie and her team, email [email protected] and check out their website www.boromi.co.uk.