Half term may be coming to an end, but the circus has only just begun. Yesterday was the first day of Circus Berlin on Harpenden Common. My kids and I were all very excited to head along and enjoy an afternoon of live entertainment. I was particularly happy that there would be no driving, no difficult parking and no trains – we could simply walk to the Common. Bliss! I was however nervous that the queuing and tickets system might be as chaotic as it has been in previous years at other Circuses (not the Berlin Circus I hasten to add), but my fears were unfounded. We did arrive early (2.15pm) to get our tickets for the 3pm show, but there was no queue at that time for anything. We were able to use the toilets, grab some candyfloss and head straight in to choose our seats. And then of course, because it's such a lovely local event, we spent the next half an hour catching up with all the friends that arrived who had the same idea as us!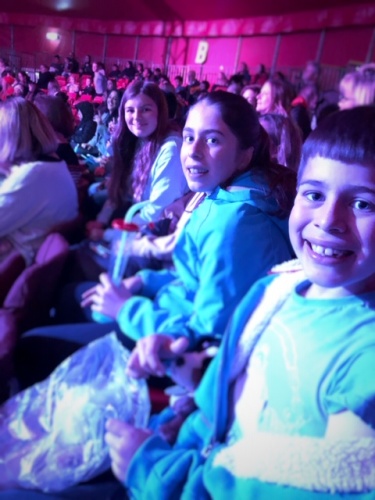 The show started relatively promptly at 3pm, and we were in for a treat. There were the usual tumbles, laughs and of course the death-defying acts that have you watching through your hands. There was music, comedy from the clown (and a few unsuspecting members of the audience – so look out!), gravity defying balancing and fantastic aerial displays, as well as the terrifying Motorbikes' Globe of Death. And an act at the end which my youngest was convinced was straight from Britain's Got Talent. He was delighted to see it all happening right in front of his very eyes! I don't want to spoil all the surprises but suffice to say it was definitely a great afternoon watching live entertainment right on our doorsteps.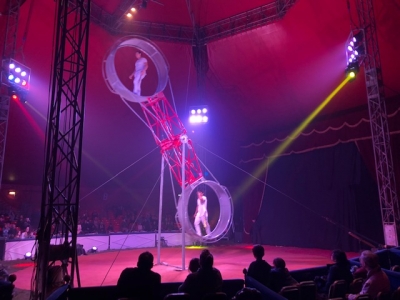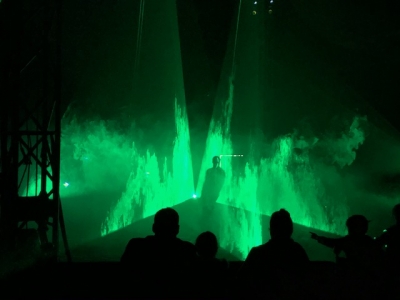 Berlin Circus has two performances a day from now until Sunday, so there are plenty of opportunities to go and enjoy it. With the weather over the next few days looking a little dodgy it might be the perfect activity to keep the kids happy at the end of half term. And if you're looking to save some money, we have a ticket offer on the website – 2 for 1, any seat, any day. But it does have to be booked 24 hours before showtime, so get your skates on!