Mum's Guide To brings you local websites dedicated to everything for families and children in your town - from bumps to teens.
Run by parents for parents, our aim is to provide communities with a one-stop resource that provides them with everything they need to know about raising children in their town and surrounding area.
Our Story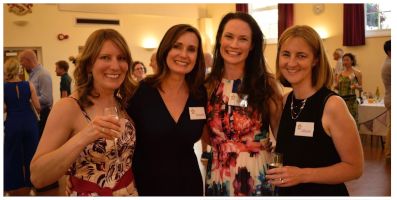 Mum's guide to started over 10 years ago with one site in Harpenden. Frustrated by how difficult it was to find out about all the classes, clubs and events for children and families in our town we set out to create single place where parents and carers could find all this information and more, including health services, education, party providers, holiday clubs and other relevant businesses and local facilities.
In 2012 we launched Mum's guide to Harpenden and it quickly became the go-to site for parents and carers, and also for local businesses and organisations who want to reach that audience. People appreciated our philosophy of focussing primarily on our town, allowing all businesses, big or small, to list for free, and working hard to keep the site comprehensive and up-to-date. We called it "Mum's guide to" because it was our guide to our town.
Interest in the site grew outside of Harpenden, and in 2017 we took the decision to expand and support others to set up their own Mum's guide to site for their town. Mum's Guide To is still owned and run by the same team who set it up in 2012 and we still look after the Harpenden site ourselves. We are not part of a marketing agency or a media brand. The ethos behind all our sites remains the same, and we are proud that each of our Site Managers gives their time to run their local site because they love their town and they want to support their community and give something back.
Alison, Angela, Carol & Katie
Find your Local Site
Click on the icons on the map below to find and visit your local Mum's guide to site
Join us
If we don't yet have a site in your area and you would be interested in starting one you can get in touch with us to find out more.
We look for enthusiastic, conscientious, sociable people who have an interest in their local community and are self-motivated, have great attention to detail, excellent communication skills and preferably with a good knowledge of social media. You could also be a group of friends looking for a new opportunity together.
We don't ask for any specific qualifications but we do ask that you live in, or in close vicinity of the town you would like to run a site for. And although it's not essential, we think you would find the role easier if you are a parent or carer.
There is also the opportunity to make money through commission on advertising sales.
Is every town suitable?
To be honest, no! If it's a large town or city you may find that the task is just too big to take on. If you live in a very small town or village the potential to earn from advertising may be limited, and you may find there's just not enough going on without expanding to cover a larger area.
What can you expect?
You can expect to get involved in your local community whilst working hours that suit you. With no upfront financial commitment and a generous commission this is a fun and rewarding opportunity. You will be your own boss and able to continue working from home alongside other commitments such as caring for a family.
You will be responsible for...
Researching your area for kids' activities and family facilities to list on the website
Keeping up to date with what's on in your area to populate the events page
Posting local information on social media sites
Corresponding with local businesses who wish to advertise on the site
Booking and setting up paid-for content on the site
Promoting the site within your town
There is also the opportunity to write and share blogs and articles on the site if you wish.
If you want to know contact us on the email address below and we'll get back to you as soon as we can.
We look forward to hearing from you!
CONTACT US
If you are interested in finding out more about running a Mum's Guide To local site please email us at [email protected]
Please let us know which town you would be interested in covering and how you heard about Mum's Guide To.
We do not accept unsolicited offers of articles and blogs, and will not respond to requests for collaboration via this email address.
Our local sites may chose to collaborate with selected, relevant local businesses, and offer opportunities for advertising via banners, articles and features on their sites. If this is of interest please use the links below to visit the relevant site and contact the Site Manager directly.
We do not offer cross-site advertising packages or social media marketing packages.