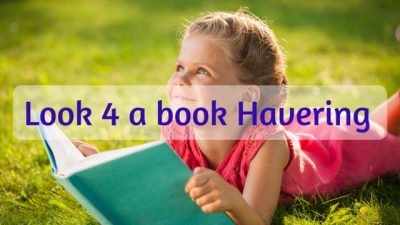 Look 4 a book Havering is a new initiative to encourage children to read more, and to have some fun with it too. It's a great idea for half term and really easy to get involved in.
Ask your children if they have a book they have finished with or no longer read
Pop it in a zip lock bag to protect it from the weather
Include the note to explain what it's all about - you can find this on the Facebook page
Hide the book somewhere in a public place where a child might find it
Take a photo and post it on the group as a clue to where others can look
If you find a book, post a photo to the group, read and repeat!
Join the group on Facebook to find our what its all about.