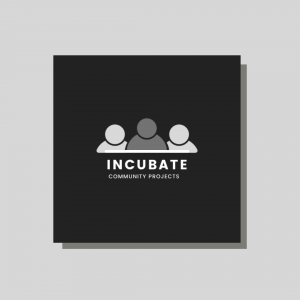 Premium Listing
Incubate Community Projects
Age: 9 - 25
Virtual/remote options available
Incubate Community Projects, an in-house venture run by Incubate, aims to provide experiences and opportunities to different youth communities within the UK. The current area in which we are aiming to provide experiences, insight and opportunities this year is culture and arts.

For our first set of Free musical theatre and performing arts workshops, we have partnered with Abeille Theatre. Abeille Theatre is a female-led theatre company, co-founded by Emma Rowbotham & Bettina Paris, eager to present the industry with original, unexpected, and spirited new work that's current, that challenges form and pushes the boundaries of what theatre and performance look like today. Abeille aims to strike up a conversation between audiences of all generations, with the work they create, be it through their performances and also through their work in outreach.

Emma is an actress and theatre maker originally from Leicestershire. She began performing from a young age and is part of both National Youth Theatre and National Youth Musical Theatre. She has also been dancing for over 20 years, training professionally in various dance styles including ballet, jazz, contemporary, lyrical, tap and musical theatre. In 2016, she graduated with a degree in Drama and Theatre Arts from the University of Birmingham and went on to graduate as an actor from Arts Educational Schools in 2018.

Bettina is an actress, director and theatre maker from Malta. Over the years she has worked within the theatre industry (UK, Malta and various European countries). Through her experiences, she has gained certain skills across the industry spectrum; from producing to directing, devising and tutoring, to acting and performing. She moved to London to follow her lifelong dream of working full-time in the arts. In 2018, she graduated as an actor from Arts Educational Schools.

ICP is offering a FREE taster session on Sunday 15th May 2022, for all those interested in getting their creative juices flowing whether it be through singing, dance and movement or devising and creative writing.

In order to register your place, or for more information please email us at: [email protected]

Time Table for the week of sessions is as follows:
- Monday 30th May: 9am to 1pm (IN PERSON: Devising)
- Tuesday 31st May: 9am to 1pm (IN PERSON: singing, dancing, writing)
- Wednesday 2nd June: 9am to 1pm (IN PERSON: singing dancing writing)
- Thursday 2nd June: 9am to 1pm (VIRTUAL: singing dancing writing)
- Friday 3rd June: 9am to 1pm (VIRTUAL: Singing dancing writing)

Location: The Billet Studio - Fairkytes Art Centre, Billet Lane, Hornchurch RM11 1AX
Time: 9am - 1pm
Ages: 9 - 25
How can they get involved? - Email us at [email protected] (state your full name, age, preferred contact details and which sessions you would like to sign up for)
**Please note that there is limited availability, so be quick to register your spot.
Location:
Fairkytes Art Centre, Billet Lane, Hornchurch, RM11 1AX

hide map
(Click address to view map)
Session Times: Book per term/block Drop-in or Book per session