When I was a young girl (that's quite a while ago now!) I was an avid fan of Blue Peter and desperately wanted a coveted Blue Peter badge.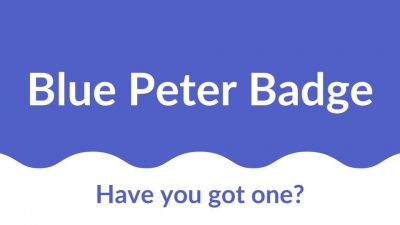 As I have been thinking over the last week of things to keep the children busy while they are off school, I thought it might be worth sharing with you just how to go about getting a Blue Peter badge and what benefits there are.
The Benefits of a Blue Peter Badge
The first benefit given our current situation is that its a good project to work on!
Holders of any Blue Peter Badge can get free access to over 200 venues around the UK; everywhere from Blackpool Pleasure Beach to London Zoo.
There are also some venues in Essex that are on the prestigious list such as:
Audley End House & Gardens
Adventure Island In Southend
Barleylands Farm Park & Village
Colchester Castle
RHS Hyde Hall
And some that are great for a day trip as not too far away:
Diggerland
Didcot Railway
Paradise Wildlife Park
The Bluebell Railway
The London Bridge Experience & Tombs
Kew Gardens
The Tower of London
You can see a full list of venues here.
The Badges
Did you know that there are actually 8 different badges that you can earn?
Blue - the original! These are awarded for sending in interesting letters, pictures, stories, poems or ideas for the programme. Full details of what to include and how to apply for a blue badge are here. Once you have been awarded a blue badge, you can apply for a silver badge!
Green - a green badge is awarded for sending in letters, stories, makes etc all to do with the environment and conservation. For all the details about how to apply click here.
Silver - if you have already got a blue badge then you can apply for a silver badge for going on to make an extra effort. To find out how click here.
Orange - these are given to winners and runners up of Blue Peter Competitions. You can find out about competitions here.
Fan Club/Purple - you can get a purple badge by joining the Blue Peter fan club and answering some questions about the programme and the website. Are you a big enough fan of Blue Peter to get this badge?
Music - This badge is very unique! It was designed by Ed Sheeran and is for children who learn a new instrument or take part in a musical performance.Find out more here.
Sport - Every year a new sport badge is designed, so you could have an opportunity to earn a different one every summer. How? Well, trying a new sport that you've not tried before is really all you have to do!
Gold - This is the rarest of all the Blue Peter badges. Each year only a few are awarded for things like saving someones life, showing extraordinary courage or bravery or great citizenship. You can find out more here.
So if you're kids are at a loose end, maybe applying for a Blue Peter badge will give them something to focus on and if they are lucky enough to get one, just think of all the places you can plan to visit after this isolation time ends!
Full details can be found here.