Click image to enlarge
THIS EVENT HAS ENDED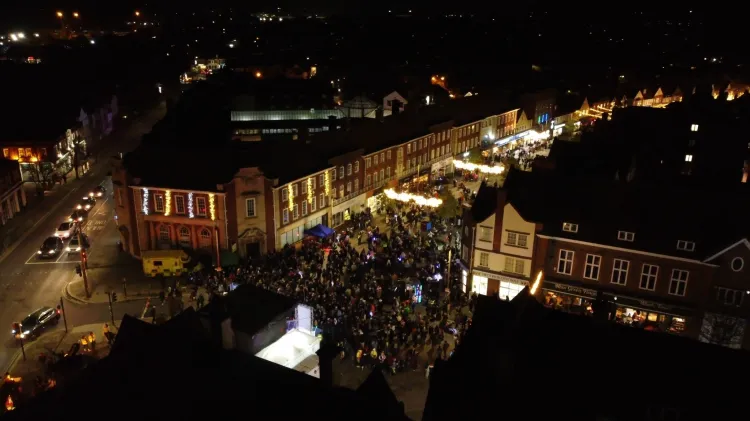 Letchworth Town Centre
Sat 25th November 20232023-11-25 2023-11-25
12pm onwards
Look out Letchworth! Christmas is coming to town this weekend.

⭐️ The fun starts on Friday, at Letchworth Settlement with the Christmas Arts and Crafts Fair.

⭐️ Then Saturday it hits the town centre. There's so much going on its hard to know where to start...

Get in early though because you'll find activities and music throughout the day.

Just flip through the pictures to find out times, performances, activities - from the Repair Cafe at Letchworth garden Shed to craft sessions for children. And an open day at Digswell Arts in Fenners Building.

Lots of special food offerings will be available around town too - the Bakehouse is just one place offering specials.

⭐️ Then just as it gets dark, catch the parade at 4.15 - 4.30pm (ish), and the Big Lights Switch On at 5pm.

Plenty of time left for a meal or a drink or a cinema trip afterwards too!

Thanks to Hunnibell Chalk, Love Letchworth and the town's traders for putting this extravaganza on and making it look so pretty. Repay their generosity with a trip to your local shops, cafes and restaurants this weekend.
Letchworth Town Centre

,

Leys Avenue

,

Letchworth

,

SG6 3EW

Find out more: loveletchworth.com