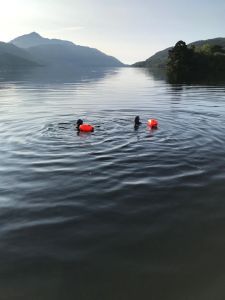 Premium Listing
Great Escape Open Water Swimming
Age: 8 - Adult
Great Escape Sport offers inductions, lessons and squad sessions in Open Water Swimming for children and adults, throughout the week at Denham Waterski Club. Our coaches are all experienced and incredibly enthusiastic in both pool and open water swimming.

Inductions and Lessons are for swimmers of all abilities! Squad sessions are suitable for more experienced swimmers.

This season we will be entering some fantastic events throughout the Summer to challenge our swimmers - come and join us!

www.greatescapesport.co.uk



07948607001

Click address to view map:
Denham Waterski Club, Denham, UB9 5HE

hide map