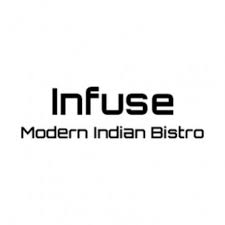 Infuse Modern Indian Bistro is one of the top independent restaurants in St Albans, combining tantalising authentic Indian cuisine with a relaxing retro wine and cocktail bar for the ultimate dining experience. Savour a variety of flavours from across India- combining old favourites and new blends- whilst catching up with friends or enjoying a romantic meal for two.

Our fresh dishes are cooked to perfection by our chefs from Mayfair kitchens, offering dine-in, take-away and delivery for both lunch and dinner, so you can enjoy our delicious food however it suits you.

We also have a private dining room for cosy get-togethers, and the entire restaurant is available for private hire. Our team is experienced in wedding and corporate catering, offering great package... Read more
Contact this business:

infuselounge.co.uk



01727899446 / 07709545235

Location:
4-5 Waddington Road, St Albans, AL3 5EX

hide map
(Click address to view map)
IN HITCHIN
Outdoor seating available
A McMullen pub since 1957, the Angels is just a hop, skip and jump from Butts Lane park and a few moments away from the bustle of the town centre.

Traditional British classics and fine Sunday roast meats all with a modern twist, fresh Italian pizza dough from our pizza oven and tasty nibbles to complement fine wines, world beers, locally brewed ales and fresh coffee.

Small... Read more
Contact this business:

www.mcmullens.co.uk


01462 450219

Location:
Bedford Road, Hitchin, SG5 2NG

Delivery/collection available
- Mediterranean Grill & Tapas Bar -

Now partnered with GoGetters for Tapas Delivery!
Contact this business:

barazita.co.uk


01462455803

Location:
35 Bucklesbury, Hitchin, SG5 1BG

Delivery/collection available
Kebabs and burgers in Hitchin since 1990.

Original Turkish Kebabs & Flame Grilled Burgers

Fresh & Tasty

All food is Freshly & Hygienically Prepared

Open 7 Days/Nights a Week

Home delivery or collection available.
Contact this business:

bodrumtakeaway.co.uk


01462 442509

Location:
22 Bucklersbury, Hitchin, SG5 1BG

Delivery/collection available
Bosphorus Restaurant is a fusion between authentic Turkish cuisine and Mediterranean flavors, served in an ethnic ambience.
Bosphorus Restaurant opened with a vision of creating Hitchin's finest authentic Turkish cuisine experience. Ever since, we have hosted many pleasant evenings, lunches and brunches.
At Bosphorus Restaurant, you will instantly... Read more
Contact this business:

bosphorushitchin.co.uk


01462 451 904

Location:
3a Sun Street, Hitchin, SG5 1AE

Delivery/collection available
Award-winning Mexican street food
Contact this business:

cantinacarnitas.co.uk


01462423686

Location:
31 Bucklesbury, Hitchin, SG5 1BG

Delivery/collection available
Hitchin we are open!! We are so hyped to announce that we are now open at our second location in Hitchin which features a restaurant, bar and takeaway!! Come down grab some food, grab a drink and catch some good chicken vibes.

June 2020 saw us open our first sit down restaurant and bar alongside a walk in takeaway in Hitchin!

Situated on the buzzing and vibrant Bancroft... Read more
Contact this business:

chicken-george.co.uk

Location:
107 Bancroft, Hitchin, SG5 1NB

Delivery/collection available
Our Family business was established at the turn of the century in the year 2000. We pride ourselves in the quality of food and service which we offer to our customers and we always do everything possible to help with choice of dishes, special dietary needs, or simply changing a dish to be hotter or cooler to suit individual tastes.

We offer a wide range of dishes from across all areas... Read more
Contact this business:

curryexpresshitchin.com


01462 452466

Location:
53 Bancroft Road, Hitchin, SG5 1LL

Deroka, a restaurant boasting a relaxed environment, and serving delicious Mediterranean style cuisine, right here in the heart of historic Hitchin. Why not give us a try.
Contact this business:

derokahitchin.co.uk


01462455666

Location:
32 Sun Street, Hitchin, SG5 1AH

Outdoor seating available
A traditional british pub

Come and join us for a drink or a bite to eat
Contact this business:

hermitofredcoats.com


01438747333

Location:
Titmore Green, Hitchin, SG4 7JR

Add your business to our listings >
When contacting any of the businesses listed here please mention that you found them via Mum's guide to Hitchin.
If you find any links or email addresses that no longer work, or details which are incorrect please contact us and let us know.
Please note that all content on our website is provided for general information only and Mum's Guide To Limited does not endorse any of the information. It is your responsibility to check necessary registrations, qualifications, references and DBS checks where relevant.