Click image to enlarge
THIS EVENT HAS ENDED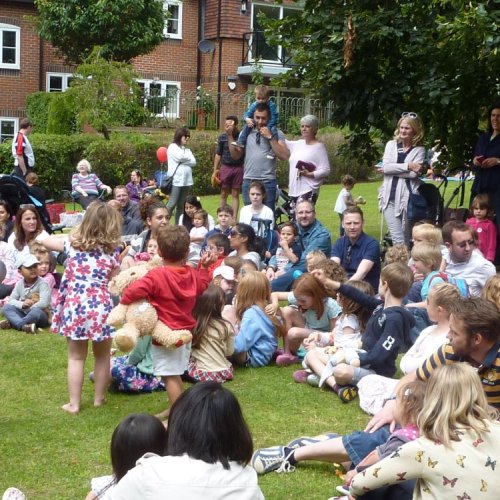 County Hall, Hertford
Sat 27th November 20212021-11-27 2021-11-27
10:00 AM – 4:00 PM
Join us for our first ever Eco-Fair at County Hall and explore the ways we are helping to make a cleaner, greener, healthier Hertfordshire.
About this event
This event will follow on from COP26, embracing the lessons and ambitions from this important event and taking them forward to create a more sustainable Hertfordshire.

County council services will be joined by local businesses and organisations demonstrating how the county is coming together to be more sustainable.

The event will be an informal market style setup and attendees can come at any point during the hours of 10am and 4pm. There will be activities taking place at specific times which will be confirmed closer to the event.

There will be activities, opportunities to learn and the chance to meet like-minded residents who are looking to do their part to protect and improve our natural environment.

Attendance is free but please do register your interest via this page to let us know you are coming.

Events and activities:

As well as being able to speak to exhibitors and find out more about what they are doing to fight climate change, there will be a number of interactive activities on the day:

A wreath making workshop
Clothes swap event (details further down the page)
Cooking demonstrations featuring common leftover items
Interactive recycling games
'Up-cycling' clothes workshops
Fire engines, electric vehicles and countryside management vehicles to explore
As well as talks and show-and-tell sessions throughout the day.

Who is attending?

We will be joined by a variety of council services, local organisations and businesses who all wish to engage with residents and show off their green credentials. We will provide a full list of attendees closer to the date, but here's a selection to whet your appetite.

Local businesses

Prospective electric vehicle owners will be able to talk to a local car dealership, those looking to cut down waste in their home can get tips and products from refill and low waste stores and a sustainable toothbrush producer, and beer enthusiasts will be able to purchase a tipple from a local sustainable brewery.

Organisations

Herts and Middlesex Wildlife Trust will be on hand to talk all things biodiversity and wildlife in the county. The University of Hertfordshire will be demonstrating some of their sustainability projects, and we'll have representatives from local environmental groups spreading awareness and encouraging participation.

Council services

A vast array of our sustainable services will be available for residents to find out how we are making our organisation and the county cleaner, greener and healthier. The countryside management and rural estates teams will be in attendance to talk about how we protect and improve Hertfordshire's natural environment. Our highways and cycling teams will be promoting active travel and our fire service will be showing off one of their fire engines which now runs on much cleaner gas-to-liquid fuel.

As well as all the above, we will have an artist in residence creating a piece of art to commemorate the day, and food and drinks will be available to purchase. It promises to be a great day out for anyone interested in sustainability and how we can all do our bit to stop climate change. Register for your free tickets today.
County Hall, Hertford

,

Pegs Lane

,

Hertford

,

SG13 8DQ

Find out more:
www.eventbrite.co.uk