Things to do in and around Hertfordshire for May Half Term
Well here we are... we blinked and somehow the easter holidays are over and suddenly we are approaching May half term.....
Now don't forget the events featured in this article are only the tiny tip of the iceburg. Our webpage has hundreds or local events and things to do on it.
You can view our full whats on guide here.
And our Things to do page here.
As always we have rounded up our top picks of things to do in and around Hertford and you'll find them below.
Budget Friendly Options
Times are tough for many of us and the prospect of entertaining the kids for a full week on limited funds can be daunting.
Thankfully there are some great budget friendly events on this May Half term in Hertfordshire.
We have a more indept article for budget friendly days out here.
First up we have the amazing Jubilee events happening in Hertford Town Centre.
Plus two free events at Hertford Castle.
There are also Free Events at Ware Priory.
Rye Meads-
The Wonderden at The Mill House Hertford
Full days out and Splurge events.
So we've covered the budget friendly events and attractions above but if you are looking for a special day out this half term then we can help with that too.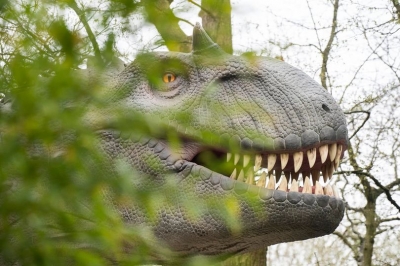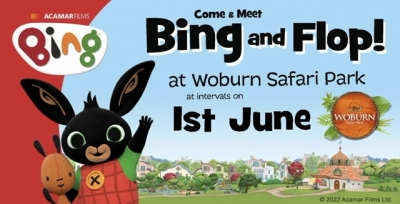 Revolving around the Nature Corner, the big world of little creatures. Wildlife Week will teach your children all about the different habitats, insects and creatures you may find in the wild, or even at the Railway! Featuring Bug Hotels, Wormeries, Bird Boxes, Nature Pond and much more, your children will learn an abundance of knowledge as they venture through the event that they can keep with them forever. Using their Wildlife Week Worksheet they can tick off when they have learnt all the different topics throughout the day.
There are also have fun, interactive shows throughout the day. Your experience also includes an enchanting 1.5 mile train ride deep into the Audley End woods, our captivating Fairy and Elf Walk and the Adventure Play Area.
Bekonscot Model Village & Railway is the world's oldest original model village, opening for the first time in 1929. With over 90 years of history, huge model railway, 1.5 acres of well kept gardens and finely detailed model buildings Bekonscot is a great day out for everyone.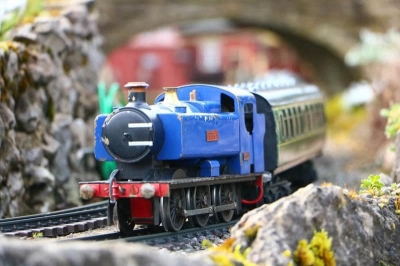 We also love The Royal GunPowder Mills which are only open Sundays and select bank holidays, you can read our tried and tested on that one here.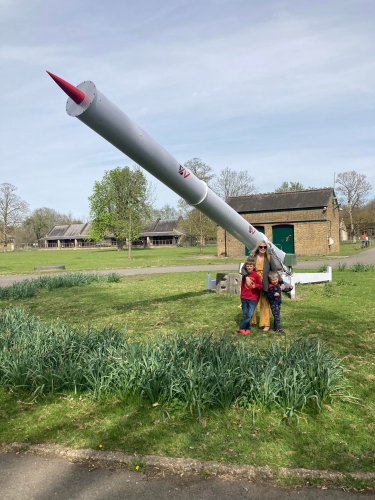 Other ideas and suggestions...
Why not hire a boat for an hour from the Lee Valley Boat Centre?
Or nip in (Monday- friday) for a bite to eat at the Jailbreak Cafe, based inside an old police station, you dine inside the cells!
Or seeing as May is National Walking Month why not enjoy a lovely local walk.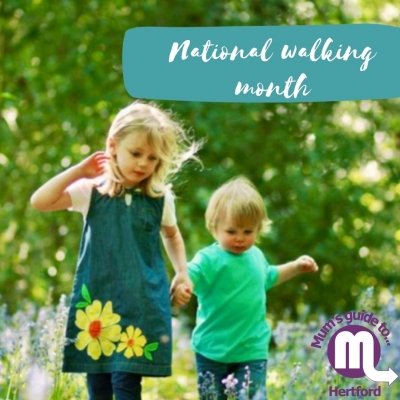 Rainy Day Plans?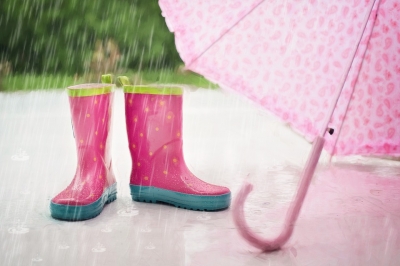 Don't worry we can help with that too, see our list of ideas in our wet weather plans article here.
We hope you have found our What's on for May Half Term blog useful, do tag us in your adventures as we'd love to see what you got up too.
Have a great Half Term
Lots of Love
Kayleigh & The Boys
XxxX