Things to do with kids this Easter In Hertfordshire
Hello everyone,
Here we are again ready for another lockdown (sort of) school holiday. Thats right with the kids back for less than 3 weeks they break up again from the 26th March for 2 whole weeks.!!!
What can we do this Easter Holidays?
The 'stay at home' rule is due to end on 29 March but many restrictions will remain in place with the general message being to stay local. The rule of 6 is also permitted outside from the 29th March. Source and more information here
Keep an eye on our Whats on page for events these are updated daily.
Looking for Easter Activities in Hertfordshire? We've got you covered!
Attractions that are open for the Easter Holidays
Easter events 2021
Activities and Trails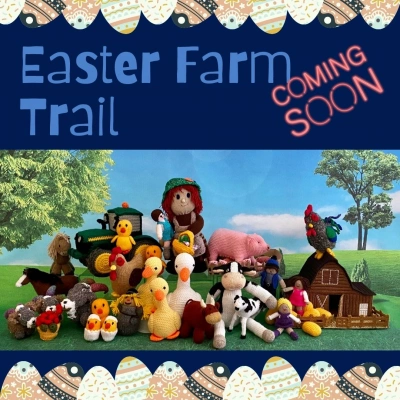 From the 27th March we are delighted to announce that our little town will once again be yarn bombed. With a farmyard theme
The trail is aimed at children to enjoy with their families and runs from Saturday 27th March until Saturday 10th April.
Knitted Farm Characters will be hiding in shop windows around the town centre and includes chickens, tractors, turkeys and even a farm with a farmer (see photographs).
To take part in the trail, families should visit Hertford Town and Tourist Information Centre, in The Wash opposite Hertford Theatre, to pick up a trail map from the leaflet holder. Or you can download a PDF version here.
The trail promised to provide a captivating challenge that combined mind-twisting clues and fascinating stories for anyone with a sense of adventure, the trail would take us exploring through our very own town and promised to be great for familes and therefore ticked all the boxes. You can read all about our experience here.
We would throughly recommend this trail for the Easter holidays!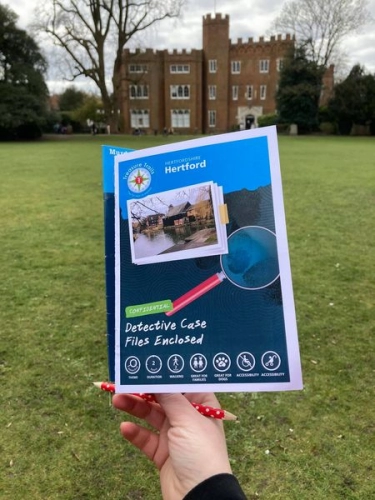 Geocaching- is also a fantastic free socially distance activity that can be done locally during Easter. More information here- its always a winner with my boys.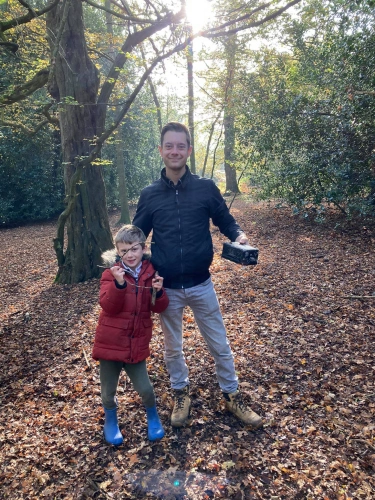 Sport and leisure
Chadwell springs are due to reopen on the 29th March offering pitch and putt and footgolf for families.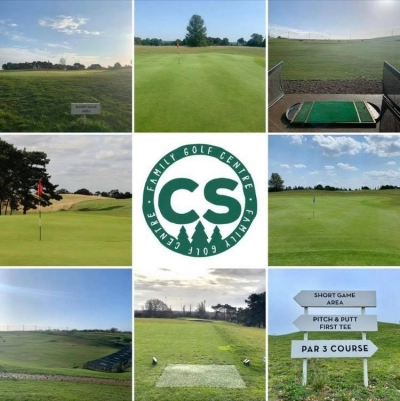 Out and About - local walks
We are blessed with some wonderful places to explore locally- have a look on our out and about section for inspiration.
Arts and craft packs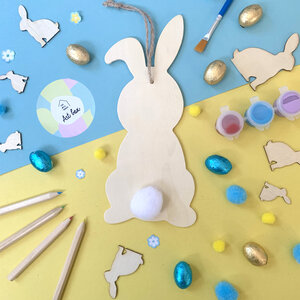 Likewise Manic ceramics are also doing click and collect on some craft activities to keep you busy.
Virtual events
There are a range of Online and Virtual activities during the Easter holidays which can be found here:
One of our favourites is the Master Builders Lego animals workshop.
Activities to do at home
Make some Mini Egg Fudge-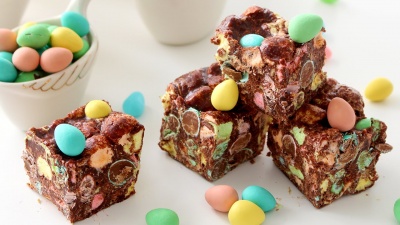 Adapt our candy cane 2 ingredient recipe to an Easter version. You can find the recipe here.
Make an Easter Bonnet at home with whatever you have laying around the house and have a parade through the house.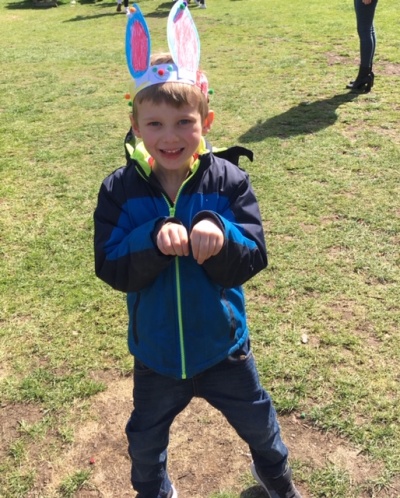 Make some Hot cross buns!
We've found a no yeast recipe so if you would like some tasty hot cross buns this year and have self raising flour and yogurt you can find the recipe here:
Check out our instagram reels and stories for more Easter baking ideas.
If you are lucky enough to have some eggs in the children could use them to decorate. In order not to waste food, you could make a small hole in the bottom of the egg and drain the egg out first which you can then use for cooking. Lots of fun.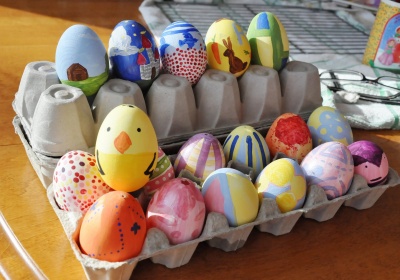 Easter arts and craft activities-
The Mill house recently published some great ideas for Easter arts and Crafts using toilet rolls including the below which we thought were fabulour.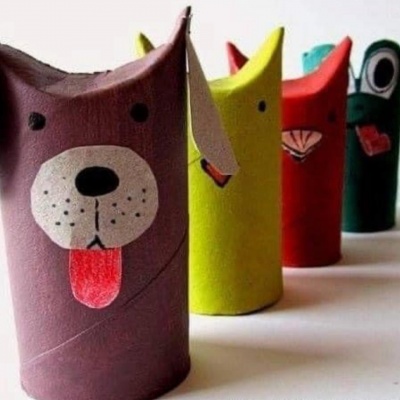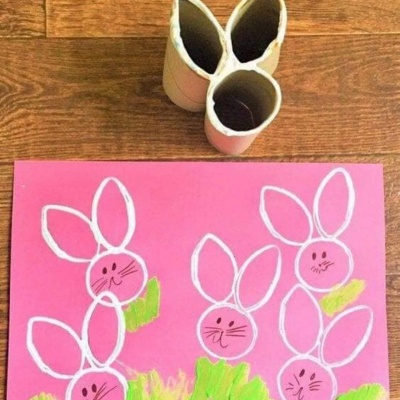 There's also a range of Easter pintables here .
Wishing you a wonderful Easter
Lots of Love
Kayleigh & The Boys
XxxX