WELCOME TO MUM'S GUIDE TO HARPENDEN!

From bumps to teens, we have it covered! This is your one-stop site for everything you need to know about living in Harpenden with children. We're number one for information about what's on, things to do and children's activities locally!
Scroll down to find out what's happening this week and to read our pick of what's on this month.


Feature
We would like to welcome you to our part-time stage school including singing, dancing and acting for children aged 5-18.
Harpenden Performing Arts Academy at Harpenden Sports Centre will offer your children tuition across all performing platforms and the chance to build self-confidence and new friendships.
Singing
As well as being a lot of fun and a valuable skill to learn for anyone wishing to perform in theatre, scientific studies suggest that singing can have many positive effects on health. Some benefits can include increased lung capacity, improved mood and stress reduction, as well as perceived social and spiritual benefits. Harpenden performing arts will teach all kinds of different styles of singing from rock and pop to musical theatre and maybe even rap!
Dancing
Dancing carries huge health and fitness benefits and is really fun way to engage in group work with your peers, enjoying all different types of music and movement. Harpenden performing arts aims to provide training in many different styles of dance to suit all ages and abilities. These will include street dance, contemporary, jazz, modern, ballet, ballroom and disco.
Acting
Harpenden performing arts students will learn many different acting techniques such as improvisation, role-play, script work, mime, voice and speech, character development and props. These skills stimulate the imagination and allow the students to express themselves physically and emotionally through storytelling and interaction. This is also an excellent way to build social and confidence skills for life.
To book on the course or join us for a free taster session call 01582 767722 or contact us on SDMHarpenden@1lfe.co.uk.

Monthly Picks
If June was carnival month, then July is most definitely Festival month... so no need to worry if you didn't make it to Glastonbury!
Three hugely popular charity fundraising events take place this month in town. Harpenden's very own Festival on the Field is back at Sir John Lawes School on 2nd July with fantastic acts such as Killer Queen, Take This and "Taylor Swift" gracing the stage. Or dust off your kilt (if you have one) for the annual Harpenden Highland Gathering in Rothamsted Park on 10th July. If cars are more your thing then make your way to the common on the afternoon of 27th July and enjoy Classics on the Common (free entry).
The ever-popular Teddy Bear's Picnic in Lydekker Park has moved from its usual August slot to 23rd July. This is a must for families with little ones with free fun and entertainment. Bring a picnic and make an afternoon of it.
The weekend of 9th/10th July offers us Wheathamsptead Village Weekend, the "brand new for 2016" Kimpton Folk Festival (under 12s go free) , the M Music Festival (raising money for Marlborough Science Academy) and Heartwood Summer Family Festival (only £1 admission), and a bit further afield, Fairies on the Farm in Chesham, which promises a fun fairy day full of magic, crafts, music, refreshments, entertainment and of course fairies & elves – sounds magical!
From 4th - 10th July St Albans will be holding its Literary Festival and the programme features a number of events aimed at children and young adults from the Clangers and the Wimpy Kid to Gothic Literature and Comics!
The annual Kite Festival on Dunstable Downs on 30th July offers a fantastic spectacle for free with show-stopping displays from professional kite teams.
For something a bit different this month why not try and "Live like a Celt" for a day at Celtic Harmony Camp with your own Celtic guide who will lead you through your day exploring ancient Britain!
And finally, Stockwood Discovery Centre are hosting another exhibition of amazing Lego creations starting on 23rd July and running until 4th September. This time the theme is medieval fantasy and over 20 Lego artists were involved in it's creation. There will also be Lego workshops for over 5s running throughout August.

What's On This Week

Latest Blog
From one stressed parent to another...
(As I look at the mess surrounding me I wonder if my time would be better spent clearing up in order to de-stress? But then I remember the kids will be back soon enough and it'll look the same as soon as they've been in the house 2 minutes so I may as well write!)
Oh Referendum organisers, you can't just involve us in politics as and when. You're paid to discuss these issues and just because you don't know the answer, throwing the blame to the masses is just another stress to parents. Seriously, I have enough to worry about with a one year old who doesn't stop singing Star Wars, a 9 year old going on 19, bunnies burrowing to Australia, trying to make a sundial work for the 7 year old in the only week that has seen no sun and parents who've had to visit the GP because we thought Dad was having a heart attack. Stress, apparently. Stress caused by the person in the unluckiest trade in the world. Who in their right mind would choose to be a builder? A job that comes with the worst luck anyone could suffer. It comes with a van from the "you must buy your builder's van from the broken van shop"; a sick parent, usually your mother unless you've already played the "I'm grieving for my mother" card; tools that "aren't up to the job"; a necessity to buy glue from a shop 3 hours away - it must be very special glue; and to top it off your wife will leave you just as you've taken up all the floorboards that you can't replace because you're too upset and therefore you need a holiday with the money you've been given in advance for the job. It really is an unlucky job. Sadly my parents are too trusting, it goes with their good natures. Unlike me, I'm cynical through and through. In fact, I'm going to keep the salmon wallpaper in the new house, and the one working light in the lounge, the 1960s gas cooker that should be in a museum (but makes the best cakes) and the retro 1970s red/brown kitchen because I don't think I'll be able to find anyone who could turn up and finish the job.... Read more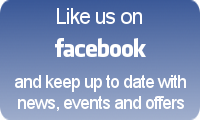 NEW LISTINGS