WELCOME TO MUM'S GUIDE TO HARPENDEN!

From bumps to teens, we have it covered! This is your one-stop site for everything you need to know about living in Harpenden with children. We're number one for information about what's on, things to do and children's activities locally!
Scroll down to find out what's happening this week and to read our pick of what's on this month.


Feature
Monkeying Around Harpenden

Monkey Music in Harpenden and St. Albans has a long and happy history and we can promise you, and your little monkey, will receive the very warmest of welcomes at our local children's music activity classes.
Back in 1997, Monkey Music groups for babies and toddlers at Harpenden Musicale were the very first of our classes to launch outside of London. We still run classes at Musicale and our newest venue Upstairs at Harpenden Library. As well as 3 venues in St. Albans.
Monkey Music's specialist teachers in St. Albans and Harpenden, cater for pre school children from as young as three months to four years, gently encouraging social and musical skills in a stimulating and friendly environment. Our music classes are small and tailor-made for children and families. Monkey Music makes full use of the 30-minute sessions to captivate kids with a combination of great resources and learning opportunities – catchy music, songs, percussion instruments, drums, triangles, flutes, dance activities, visual props and lots of energy. There are also loads of resources for the children to experiment with – as well as percussion and musical instruments – and to make music and to explore learning of their own.
Time after time we're told that Monkey Music at our Harpenden and St. Albans venues are a weekly family highlight, not only for the babies and children, but also for parents, grandparents and carers too! Visit our website now and book your complimentary class.

What's On This Week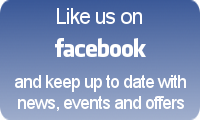 NEW LISTINGS