WELCOME TO MUM'S GUIDE TO HARPENDEN!

From bumps to teens, we have it covered! This is your one-stop site for everything you need to know about living in Harpenden with children. We're number one for information about what's on, things to do and children's activities locally!
Scroll down to find what's happening this week and see our pick of what's on this month.


Feature
We would like to welcome you to our part-time stage school including singing, dancing and acting for children aged 5-18.
Harpenden Performing Arts Academy at Harpenden Sports Centre will offer your children tuition across all performing platforms and the chance to build self-confidence and new friendships.
Singing
As well as being a lot of fun and a valuable skill to learn for anyone wishing to perform in theatre, scientific studies suggest that singing can have many positive effects on health. Some benefits can include increased lung capacity, improved mood and stress reduction, as well as perceived social and spiritual benefits. Harpenden performing arts will teach all kinds of different styles of singing from rock and pop to musical theatre and maybe even rap!
Dancing
Dancing carries huge health and fitness benefits and is really fun way to engage in group work with your peers, enjoying all different types of music and movement. Harpenden performing arts aims to provide training in many different styles of dance to suit all ages and abilities. These will include street dance, contemporary, jazz, modern, ballet, ballroom and disco.
Acting
Harpenden performing arts students will learn many different acting techniques such as improvisation, role-play, script work, mime, voice and speech, character development and props. These skills stimulate the imagination and allow the students to express themselves physically and emotionally through storytelling and interaction. This is also an excellent way to build social and confidence skills for life.
To book on the course or join us for a free taster session call 01582 767722 or contact us on SDMHarpenden@1lfe.co.uk.

MGTH Awards
Mum's guide to Harpenden Awards 2016
Nominations are now open!

Special Offer
£25 OFF TheoCooks Greek Style Rotisserie BBQ - Summers will never be the same again…
Based on a traditional Greek style BBQ, the TheoCooks BBQ will change the way you cook outside forever. A solid steel construction perfect for cooking over charcoal, wood or briquettes with 11 individual skewers and 3 huge skewers all connected to a motorised rotisserie culminates in a totally new cooking experience.
It's time to bring a bit of Greek BBQ magic to your summer with the ultimate lazy days BBQ that comes with plenty of wow factor! Stick the skewers on, start the motor and let the BBQ do the work, whether you want to cook for 20 or 2 the TheoCooks BBQ has you covered. The unique rotisserie design and motor means the food cooks evenly, is self basting and couldn't be easier to achieve fabulous food without being chained to the BBQ, meaning you get to enjoy your summer BBQs as much as your guests.
Mum's guide to Harpenden is pleased to be able to offer £25 OFF when you purchase your TheoCooks BBQ and enter the code 'mumsguide' at checkout.
And to get your summer BBQ off to a great start Theo has kindly prepared some delicious BBQ recipes for us to share with you.

Monthly Picks
June is carnival month! Harpenden Carnival is taking place on Saturday 11 June and is once again a FREE event on the Common. The theme is "Rio" and with music, activities, displays, stalls, the parade and the Red Devils dropping in to celebrate the Queen's 90th birthday this is a must-do event for all families. We will be there with our stand launching the final voting of the Mum's guide to Harpenden 2016 Awards so do come and say hello. Fingers crossed for some Brazilian weather! The event also incorporates Art on the Common.
On 19 June the centre of St Albans will be given over to the St Albans Street Festival, another free event, which promises a "celebration of all that is creative, musical, artistic, tasty, fun and fabulous about St Albans and its community".
It's also carnival season in Luton. Luton International Carnival takes place on Sunday 29 May and then throughout June Stockwood Discovery Centre is hosting a free interactive exhibition 'The Spirit of Carnival' to mark 40 years of the carnival.
Another free exhibition is running this month at Hertford Museum celebrating 2000 years of astonishing Hertfordshire women, from Edwardian parachutists to pioneers of science. Visitors will be able to listen to stories told in the women's own words, enjoy original art work inspired by the project and take part in fun interactives actvities. The exhibition will also be visiting Verulamium Museum in August.
The first weekend in June (4/5th) is Open Farm Sunday, the farming industry's annual open day when hundreds of farmers all over the country welcome visitors onto their farms to discover the world of farming. Although there are no Harpenden farms taking part this year there are several others round about you can visit.
And of course we couldn't forget one of the most important events in June - Father's Day! If you fancy a day out with dad then Paradise Wildlife Park has a Dads go Free offer, Knebworth House is hosting a jousting event, and amongst other activities Bletchley Park will be launching it's own beer "Station X" on the day!

What's On This Week

News & Notices
JOB OPPORTUNITY TO FIT IN WITH SCHOOL/CHILDCARE!
Wildchild Outdoor Play Leader / Forest Schools
Part Time / Flexible hours
Location: St. Albans / Harpenden
We are looking for a creative, inspiring person with an infectious passion for the natural world to help us deliver our outdoor adventure sessions for children aged 2-5 in St Albans and surrounding areas.... Read more
Public Consultation on the future of Harpenden Post Office
The Post Office are currently running a consultation on the future of Harpenden Post Office. The proposal is that the running of this branch will be taken over by WH Smith and it will be relocated into the WH Smith premises on the High Street.
You can have your say on this proposal in a public consultation, which is running until 22nd June 2016. Access the consultation online at www.postofficeviews.co.uk/liveconsultation.php or you can write using the address... Read more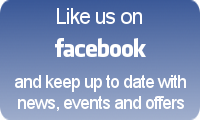 NEW LISTINGS