WELCOME TO MUM'S GUIDE TO HARPENDEN!

From bumps to teens, we have it covered! This is your one-stop site for everything you need to know about living in Harpenden with children. We're number one for information about what's on, things to do and children's activities locally!
Scroll down to find out what's happening this week and to read our pick of what's on this month.


Latest Blog
As summer fades...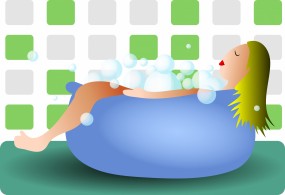 It's been a long time since I last sat down to write (actually, just since I last sat down…) and now that I'm here my brain is making this strange whirring sensation as though it's starting up its engine which is very exciting and yet at the same time I can feel its empty void as the tumbleweed rolls.... Read more

Competition
You Shall go to the Ball!
Act One Pantomimes are returning to the Harpenden Public Halls this Christmas with Cinderella from 10th - 22nd December 2016 and we have a FAMILY TICKET to giveaway!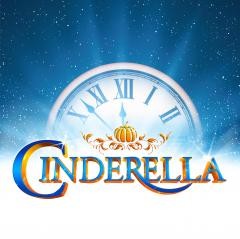 With an All-Star cast, plenty of audience participation, a fantastic live band, amazing costumes and scenery and a sprinkling of magic, Cinderella is going to be the perfect Christmas entertainment for the whole family and here at Mum's guide to Harpenden we have a FAMILY TICKET (2 adults + 2 children) to GIVEAWAY. Simply email your name and phone number to panto2106@mumsguideto.co.uk before midnight 20th November 2016 for a chance to win. Full terms and conditions apply.
And GOOD NEWS for all Harpenden & local Beavers, Cubs, Scouts, Rainbows and Brownies...tickets for you are just £9 when you book with your pack! Support your brilliant local pantomime and avoid any transport costs! If that wasn't enough, for all other groups it's standard prices with 1 free ticket for every 10 purchased. Just call the Box Office for more details and to book your tickets on 01582 767525 or via www.harpendenpublichalls.co.uk – book now before midnight strikes!
You'll have a ball at this year's Harpenden pantomime!

Monthly Picks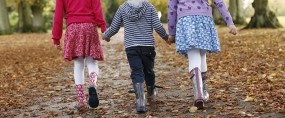 With half term and Halloween coming up there's lots to look forward to in October.
Fun Palaces is a nationwide campaign for culture at the heart of community, with an annual weekend of arts and science events created by, for and with local people. You can enjoy free arts and science at Trestle Arts Base, St Albans and The Old Town Hall, Hemel Hempstead on Sunday 2nd October.
There's plenty of theatre to choose from this month. Harpenden Light Operatic Society are performing Thoroughly Modern Millie in the Public Halls 4-8 October. For younger children Mrs Armitage and the Big Wave at the Abbey Theatre, Why the Whales Came and The Bravest Mouse at Luton Library Theatre, The Giant's Loo Roll at The Grove Theatre, Captain Flinn and the Pirate Dinosaurs 2 at The Old Town Hall Hemel Hempstead, and Beauty & The Beast at The Radlett Centre (where the chorus songs are available online so the children can learn them and join in!) are just a selection of the performances on offer. You can find more listed on our Events page. For those more interested in what's going on backstage, Grove Theatre's Panto Plotting workshop during half term offers the chance to learn how a panto show is put together from title to finale, including props, panto style hair and make-up!
If you have any fans of ballet in your family then they are also in for a treat this month with The Vienna Festival Ballet performing Snow White at Hertford Theatre and Radlett Theatre, and the Russian State Ballet performing the Nutcracker at Gordon Craig theatre and Swan Lake at The Grove Theatre.
Of course as we move into October, it does mean Autumn is here. To celebrate YWAM will be holding their annual Apple Festival at Highfield Oval on Saturday 15th October with tractor rides, bouncy castle, Hog Roast, games & stalls. And finally, during half-term there is the usual mix of autumn and halloween-themed activities on offer from pumpkin carving, spooky trails and discos to apple pressing and broomstick making. Full details are on our events page. Have a spooook-tacular October!

News & Notices
Harpenden Society - new members wanted
The Harpenden Society, a registered charity, has a membership of around a thousand people and aims to improve the quality of life enjoyed by Harpenden residents. The Society is currently actively seeking new members. If you would like to commit to the town you love please visit the website at www.harpendensociety.org or drop a line to the Society's secretary at secretary@harpendensociety.org.
Positive Women Workshop - Thursday 29th September 10am
Positive Women, organised by Giraffe Coaching, is a morning of short talks to help inspire women to think about themselves, their hidden skills and talents.
The aim is to help you build your confidence and think 'outside the box' so that you feel more fulfilled. This may be after a career break, for personal development as your children grow up or for anyone who is looking for more personal fulfillment.... Read more
Autumn Open Day at the Luton Hoo Walled Garden
Join us for our final open day of the season!
Wrap up against the weather and visit the Luton Hoo Walled Garden for the final time this year! Enjoy a coffee, hot chocolate or tea with a slice of cake, discover the history of the garden with one of our free tours taking place at 11am and 12pm, and shop at our produce stall !
Children can enjoy the free activities! Make a woodland mask, race snails and make a leaf collage!
We would love to see you there!
Entry £5
Children £3 (over 4yrs)
Free parking
Green light for £18m new Harpenden leisure, arts and cultural hub
An £18m redevelopment project to upgrade leisure, arts and cultural facilities in Harpenden has received the backing of St Albans City and District Council's Cabinet.
The leisure and cultural facilities in Harpenden are ageing and the swimming pool and sports centre are in separate buildings, making them difficult to manage and maintain.... Read more
Decision on the future of Harpenden Post Office
Following the public consultation earlier this summer the Post Office has decided that the branch on Station Road will be relocated to inside WH Smith as of 20th October 2016.
You can read the full letter on the decision, which addresses many points raised in the consultation, on the Post Office website.

What's On This Week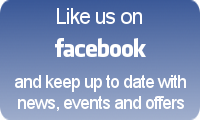 NEW LISTINGS