WELCOME TO MUM'S GUIDE TO HARPENDEN!

From bumps to teens, we have it covered! This is your one-stop site for everything you need to know about living in Harpenden with children. We're number one for information about what's on, things to do and children's activities locally!
Scroll down to find out what's happening this week and to read our pick of what's on this month.


Feature
We would like to welcome you to our part-time stage school including singing, dancing and acting for children aged 5-18.
Harpenden Performing Arts Academy at Harpenden Sports Centre will offer your children tuition across all performing platforms and the chance to build self-confidence and new friendships.
Singing
As well as being a lot of fun and a valuable skill to learn for anyone wishing to perform in theatre, scientific studies suggest that singing can have many positive effects on health. Some benefits can include increased lung capacity, improved mood and stress reduction, as well as perceived social and spiritual benefits. Harpenden performing arts will teach all kinds of different styles of singing from rock and pop to musical theatre and maybe even rap!
Dancing
Dancing carries huge health and fitness benefits and is really fun way to engage in group work with your peers, enjoying all different types of music and movement. Harpenden performing arts aims to provide training in many different styles of dance to suit all ages and abilities. These will include street dance, contemporary, jazz, modern, ballet, ballroom and disco.
Acting
Harpenden performing arts students will learn many different acting techniques such as improvisation, role-play, script work, mime, voice and speech, character development and props. These skills stimulate the imagination and allow the students to express themselves physically and emotionally through storytelling and interaction. This is also an excellent way to build social and confidence skills for life.
To book on the course or join us for a free taster session call 01582 767722 or contact us on SDMHarpenden@1lfe.co.uk.

Competition
WIN Four Free Jump Sessions at Gravity Force St Albans
Mum's Guide to Harpenden has teamed up with Gravity Force to give you the chance to win FOUR free jump sessions at the brand new St Albans trampoline park!
Gravity Force is the leading provider of trampoline parks in the UK
St Albans park opens 17th August
Pre bookings available now
Gravity Force is the ultimate UK trampoline park. Whether you're a freestyle pro looking to showcase an insane routine on the Tumble Tracks or an average Joe looking to get stuck into a game of trampoline dodgeball there really is something for everyone. "Gravity Jump" is the core session and gives you access to all the park's facilities. "Gravity Tots" kids' class is suitable for toddlers from walking age up to five-years-old, along with any parents or guardians. "Gravity Fit" provides a high intensity, low impact structured fitness class that burns fat whilst building, toning and defining muscle. Children can also host their birthday parties at the trampoline park.
AVAILABLE FOR PRE-BOOKINGS NOW
If you book before Sunday 24th July you can get 50% off selected sessions including Gravity Jump, Gravity Fit, Gravity Tots and parties, reducing to 25% off until 16th August. To book and receive your promotional codes visit www.gravityforce.co.uk/st-albans or call 0845 498 9049.
WIN FOUR FREE JUMP SESSIONS!
For your chance to win 4 FREE SESSIONS simply email your name and contact number to gravityforce@mumsguideto.co.uk. Entrants must be aged 18 or over at the time of entry and the competition closes at 5pm BST on 16th August. Full Terms & Conditions apply.
For latest news, offers and information you can follow Gravity Force on Instagram, Twitter, Facebook and YouTube.

MGTH Awards
Mum's guide to Harpenden Awards 2016
WINNERS ANNOUNCED!

Monthly Picks
With the arrival of August we're most definitely in summer holiday mode and as our bursting-at-the-seams events page shows there is plenty going on to keep everyone entertained, whatever the weather.
If you are looking for something to keep the kids active then Play in the Parks (FREE) is back and running at 15 parks across this district all summer, and Roundwood Park Sports Centre is running a Pay & Play scheme costing just £1 per person per hour and offering a range of sports and activities.
If your children love animals of all shapes and sizes then a number of events caught our eye this month... Whipsnade Zoo will be home to giant animatronic dinosaurs as part of an exhibition running until 4th September and alongside they will be running a number of dinosaur-themed activities as part of 'Zoorasic Park'. From 8th August to 3rd September Woburn Safari Park are offering children and teenagers a hands-on experience and behind the scenes view in their Summer Holiday Workshops, including one for teenagers thinking of entering a career with animals. The Birds of Prey Centre are holding Junior Animal Keeper Days where the children will have a chance to meet and groom the animals. And if something a bit smaller is preferred then Herts Wildfife Trust are holding some Minibeast events on the Common.
For something a bit more relaxing how about enjoying some open-air theatre? Knebworth House are hosting a new adaptation of Peter Pan with original music and songs on Thursday 18th August.
You can find lots more places to go in our Things To Do section and organised activities on our Events page. Whatever you do, have fun!

What's On This Week

Latest Blog
Ducking and diving through parenthood
Kissing the children goodnight just before I turn in is a little like being in an Indiana Jones film. I tend to kiss them in age order although this is under review due to the reactions I receive and how quickly I need to exit a room.... Read more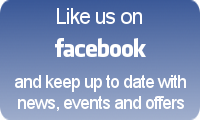 NEW LISTINGS